May 09, 2013

Review: EUROCOM Monster 11.6-inch Gaming Laptop

The EUROCOM Monster 1.0 11.6-inch gaming laptop takes a different approach. It has the specs that hardcore PC gamers want, but packs them into a laptop that's sub-notebook sized and actually portable.

The EUROCOM Monster 1.0 11.6-inch gaming laptop really is at a different level when it comes to PC gaming. The hardware is capable of meeting a very high performance standard. When it comes to casual use and light gaming, it doesn't break a sweat,

This laptop's look and portability really add to the package. While it's considerably thicker and heavier than a sub-notebook (3.7 cm with the lid closed and 1.8 kg), that's really nothing compared to a typical gaming laptop. It's small enough to pick up and carry anywhere, or to slip into a small backpack.
Apr 30, 2013

Review: Eurocom Monster Gaming notebook PC

This machine has really incredible performance, and certainly one of the best gaming notebook PCs you can get.

Once you boot it up you're quickly reminded that this machine indeed stands out from the pack.

I tried it out with a few newer PC games on high settings and had no problems. It also surprised me that it didn't heat up all too much, or give me excessive fan noise despite being a truly compact design.

Overall Rating

Performance: 5/5
Features: 4/5
Design: 3/5
Value: 4/5

Overall Rating: 5/5
Feb 05, 2013

EUROCOM Monster Gaming Notebook Review

Select Quotes from the review article:

With a starting price of just $899, the Monster provides a well appointed, albeit extremely compact gaming platform.

Eurocom has packed some incredible specs into the Monster's limited confines and these results show exactly that. The 8GB of memory and i7-3940XM processor haul things along at a blistering pace.

Perhaps these (WiFi testing) results aren't that surprising considering the top-shelf Killer network card housed within the Monster but they are still a sight to behold. This is actually the
best result we've seen in our WiFi testing….ever.

Nonetheless, getting this kind of performance from a product that's no bigger than the netbooks of yesteryear is impressive.

The Monster is easily able to drive its low resolution screen, remains ahead of Alienware's offering and could probably return some decent results when outputting a 1080P signal via the HDMI port.

We typically don't expect much from gaming notebooks in the battery life department but despite its ultra high end processor, 6-cell battery and discrete graphics card, the Monster returned some great results. When used in a standard pattern with word processing or web surfing, NVIDIA's Optimus kicks in, shuts down the GTX 650M and allows for nearly 4 hours of runtime. That won't get you through a long distance flight but we're certainly not complaining.

The Monster is actually one of the quietest gaming notebooks we've come across despite the high interior temperatures.

The combination of a GTX 650M and Intel's i7-3940XM Ivy Bridge processor makes for buttery smooth framerates in every game but that was to be expected considering the relatively potent hardware is only pushing a 1366x768 screen. Even with such high specifications, Eurocom has managed to deliver respectable battery life for a notebook of this caliber. WiFi performance was simply outstanding as well.

Eurocom may be a dark horse in the notebook space yet that hasn't stopped them from releasing what could very well be one of the most impressive notebooks on the market. The Monster seems to be a perfect fit for today's highly mobile world and exhibits a remarkable capability to minimize several of the sacrifices which high performance notebooks are typically faced with. Instead of upsizing to achieve their goals, Eurocom has managed to pack a bewildering amount of performance into a notebook that weighs little more than today's Ultrabooks. Regardless of its few faults, that's a noteworthy achievement for a small Ottawa-based company.

Dec 17, 2012

Review: Eurocom Monster W110ER gaming netbook - High-end gaming condensed into an 11.6in notebook

That's the idea behind the W110ER: to cram a top-of-the-line Intel Core i7 CPU and a Kepler-class Nvidia GeForce GT 650M 2GB graphics chip into a compact chassis you can carry around easily.

There's certainly no small choice of build-to-order options here, the better to help an individual buyer balance performance and budget. You get the Nvidia GPU no matter what, but there's a very wide array of Core i7, Core i7 Extreme Edition and even a token Core i5 to choose from, plus a range of Ram configurations and on-board storage alternatives.

Despite its diminutive size, the W110ER delivers a decent but not exceptional performance. PCMark 7 yields a score of 4048 overall and 3707 for its "entertainment" suite. That puts it well above most other Ivy Bridge Core i5- and i7-based machines The Register has looked at of late - apart from those with SSDs, that is. The Nvidia graphics ensured I got very high frame rates at 1280 x 720 with medium-level detail, and still respectable rates with high levels of detail.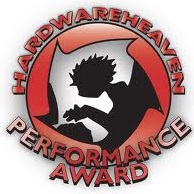 Sep 21, 2012

Eurocom Monster 11.6in Gaming Laptop Review

Well built, hugely configurable and offering excellent performance, it is a Monster...in a good way...

Performance is what this system is all about though and on that front our configuration excelled. The high spec Intel CPU absolutely destroys the latest Ultrabooks and the GPU chosen by Eurocom is significantly better than most Ultrabook and mainstream alternatives. Memory also gets a boost over competing models
Aug 14, 2012

Eurocom Monster 1.0 11.6 inch Gaming Notebook Review

It's clear that Eurocom did a good job of selecting strong components (Core i7, 8GB of DDR3-1866 memory, Intel 520 Series SSD) to give the whole system a boost, and all around, benchmark scores were really good. Battery performance and portability, however, are two areas in which the Monster shines.

What the Monster really has going for it is true mobility in a gaming notebook. Most gaming rigs are obscenely large and heavy, making them "laptops" in name only. Only a few of the most hardcore gamers would bother to haul one of those things around on any regular basis. The Monster, by contrast, is light at under 4 pounds and is surprisingly small; instead of being terribly unportable, it begs to be taken along for the ride.
Aug 07, 2012

Eurocom Monster review

"the 11.6-inch Eurocom Monster is a great gaming laptop if you're after something that's as portable as they come while remaining affordable. It offers excellent connectivity and is highly configurable, with specifications that really have no business in such a small chassis. Last but far from least, featuring a 2GB Nvidia GeForce GT650M across the range means that even demanding titles can be run at reasonable detail levels on the base spec."
Aug 07, 2012

EUROCOM Monster 1.0 — nejvyšší výkon ve 12" kabátku

Často cestujete a přesto byste rádi hráli i hry? Malých notebooků vhodných pro hraní her je na trhu opravdu málo. Jedním z nich je Goldmax Monster, který se současně pyšní titulem nejvýkonnějšího malého notebooku na trhu. Jak se hraje na tomto dvoukilovém prckovi s nVidia GeForce GT 650M jsme zjišťovali v 15 moderních hrách.
Aug 07, 2012

EUROCOM Monster 1.0: nejvýkonnější 11,6" notebook na světě (test)

Má silný procesor, rychlou grafiku Kepler a nejrychlejší SSD, co jsem kdy viděl. Goldmax, resp. kanadský Eurocom, ukazuje, že s novými generacemi komponent přichází razantní zlepšení poměru výkon/spotřeba a i do malinkého 11,6" notebooku jde nacpat hardware, za jaký by se nemusel stydět ani 17,3" stroj. Za desítky recenzí, co mám za sebou, proráží malý Monster nejeden absolutní rekord.

EUROCOM Monster se mi moc líbil. Malý rekordman dokázal, že i 11,6" šasi může hostit velmi výkonný hardware a tentokrát mě celkem potěšila i cena. Herní výkon tvrdě poráží veškerou střední třídu, grafika Kepler ukazuje, že to jde i úsporně. Optimus přitom funguje jak má, takže notebook vydrží dlouhou dobu na baterku. A aby toho nebylo málo, už za 31 tisíc korun máte konfiguraci s parádně rychlým SSD, které z notebooku teprve dělá opravdový blesk použitelný na superrychlé načítání her i na seriózní práci.
Jul 10, 2012

Test Goldmax Monster 1.0: Drobec, ktorý hrá naplno

Aké sú teda posledné slová? Goldmax Monster 1.0 neosloví každého. Avšak, toho, koho osloví, len ťažko pustí. Môžeme ho odporúčať hráčom, ktorí sa snažia skombinovať netbook a výkonný herný notebook, či PC. Kompromisy sú pri tejto kombinácii samozrejmosťou, no Monster 1.0 si s nimi poradil dobre.
Jul 05, 2012

Eurocom Monster 1.0 review by ZDnet

Conclusion
Eurocom's Monster 1.0 is unique in our experience, delivering outstanding performance in an ultraportable form factor. It's not the lightest or most attractive of notebooks, but the specification is top-notch and the screen, keyboard and touchpad are all perfectly usable. It's not just for gamers either — plenty of professionals will be keen to get their hands on this system, if they can stomach the £1,546 (ex. VAT) price tag.
Jun 29, 2012

Eurocom Monster 1.0 Review by PCmag

The EUROCOM Monster landed in PCmagazines test lab to the delight of their reviewers. After receiving an Editor's Choice Award from Notebook Review
Jun 29, 2012

Test: Eurocom "GoldMax" MONSTER 1.0 - konfigurovatelný "netbook" jako výkonný herní miniNB


Jun 18, 2012

Eurocom Monster Video Review

Mike Prospero from Laptop Magazine takes a quick look at the EUROCOM Monster. The Monster is an 11.6" netbook sized notebook with the power of a gaming beast.

At the core of the Monster 1.0, users have an NVIDIA GeForce GT 650M to do their bidding, with 2GB of video memory, 384 CUDA cores, with the graphics clock running at 850 MHz this graphics powerhouse is the ultimate mobile computing machine.

EUROCOM Monster 1.0 provides workstation calibre storage capabilities with up to 1 Terabytes of storage with Solid State, Hybrid or Hard Disk Drive support.

The EUROCOM Monster 1.0 combines the best of both worlds of power and performance with support for high performance Intel Ivy Bridge processors, up to Intel Core i7-3920XM with 4 cores, 8 threads, 8 MB L3 Cache running at 2.90 GHz with Max Turbo frequency being 3.8 GHz.
Jun 15, 2012

Preview: Eurocom

Je libo konfigurovatelný notebook s velikostí netbooku, ale pořádným výkonem?

O téhle novince už jsme vás informovali dříve, dnes už jej ale máme v redakci na testy, takže můžeme prozradit více. Konfigurovatelné notebooky jsou stále více zajímavé. Zatímco většina výrobců mobilních PC vám nenabízí možnost si vybrat přesně ty komponenty, které byste rádi, natož aby po čase bylo možné některé z nich i vyměnit třeba za lepší, konfigurovatelné notebooky to umožňují.

U nás působí značka EUROCOM, kterou v ČR oficiálně zastupuje firma Goldmax, takže si můžete nakonfigurovat a vše objednat hezky česky. Eurocom rozšiřuje řady svých konfigurovatelných počítačů o zatím nejmenší model. Jmenuje se MONSTER 1.0 a jedná se o 11,6" šasi s velikostí zhruba první generace Netbooků.
May 18, 2012

EUROCOM Monster 1.0: It Was a Monster Mash...

The Monster spec sheet actually reads like a pipe dream, something that you would come up with if things like thermal limits didn't exist. The performance-class GPU is present and accounted for—Eurocom ships every Monster whitebook with a Kepler-based GT 650M (2GB DDR3, 384 CUDA cores, Optimus). But the most impressive thing here is that the Monster has support for Intel's new IVB 45W quad-core CPUs. Yeah seriously, a quad-core 11.6" notebook. Just to refresh your memory, the M11x made use of Intel's low voltage dual-core parts, so this is a significant step up in CPU performance. It's a ridiculous amount of performance stuffed into a tiny notebook.

Let's take a look at the Eurocom Monster unit that we received for evaluation. Eurocom shipped this unit with a Core i7-3720QM, the midlevel Ivy Bridge quad, along with 8GB memory, the glossy display (unfortunately the matte AU Optronics B116XW display was unavailable at the time our review unit was shipped), and a 750GB hybrid hard drive.

It's crazy that this system exists, and that's why I love it. Like I said in the introduction, the spec sheet reads like a pipe dream—it's the kind of thing that makes me giddy inside. The power/size ratio of the Monster is absolutely mind boggling. Having a 4 pound laptop that has nearly as much power as my desktop? Sign me up, yesterday.

It's quirky and weird and in some cases not particularly functional. The computing horsepower is probably overkill. And I want one immensely.
May 18, 2012

EUROCOM Monster review by Laptop Magazine

Laptop Magazine loved the great gaming performance of the EUROCOM Monster with its high performance components such as: NVIDIA GeForce GT 650M GPU, 2.6-GHz Intel Core i7-3720QM quad-core processor, 8GB of RAM and 120GB Intel 520 Solid State Drive.

Laptop Magazine also lauded the easy grip, soft touch finish on the system, which is extremely resistant to finger prints.

Their conclusion: It supports some of the most high performance components on the market and has the mobility of an ultra portable.
May 07, 2012

Eurocom Monster 1.0 Review: Biggest Isn't Always Better

Conclusion

The Monster achieves its goal of packing the most amount of power in the smallest package possible while still maintaining usability. Stuffing the latest Intel Core i7 quad-core processor and a powerful Nvidia GT 650M graphics card in an 11.6" chassis is no small engineering feat. Overall performance is outstanding for any task, especially gaming.

The Monster is a great travel companion thanks to its four pound weight and durable exterior. The four hours of battery life should suffice but it's not as much as a normal ultraportable gets. I imagine many customers will hook this unit up to a TV or external monitor.

Eurocom sells the little guy as the Monster 1.0; it starts at under $900 though be careful with the options as they add up fast. In the low-$1,000 range it's a respectable value.