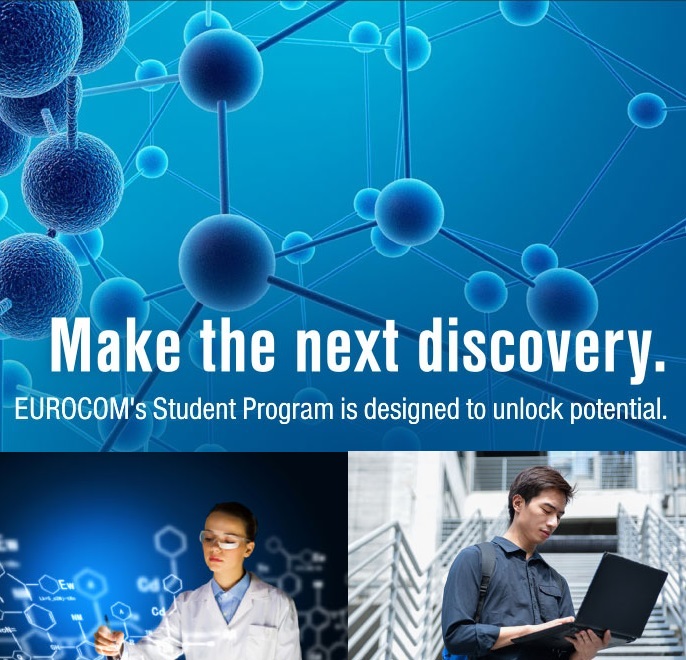 Sep 01, 2016

Eurocom launches Student Profiles Program to promote extraordinary scholarly achievements with High Performance, Fully Upgradeable Eurocom Mobile Workstations

Contact:
Braden Taylor
613-656-7961
btaylor@eurocom.com

Eurocom Education Program shining light on extraordinary scholarly achievements

Eurocom has always been at the tip of the technological spear when it comes to mobile work stations. Built with the most chassis, components and thermal solutions, Eurocom has been the go-to solution for professionals at the top of their field. Limited by technology available, and contained by stationary inefficiency, professionals from all over the world have turned to Eurocom to free them from the constraints of modern technology in order to unlock their potential and advance to the next tier of innovation.

"Launched in Dec 2010, the Education Program was created to give back to the international community. We did this by helping alleviate the financial cost standing in the way of students getting the hardware they needed to accomplish their goals." – Mark Charette, Eurocom Education Coordinator

The Education Program has been supporting students and educators get the cutting-edge, adaptable, upgradable hardware they need to succeed in their fields. In almost any faculty or department imaginable, from architecture to medical sciences, engineering, media work, and information systems, students and educators alike have come to the Eurocom Education Program for assistance.

Eurocom Education Program Student Profiles
The first update to the Eurocom Education program is an initiative called Eurocom Student Profiles. Over the coming months Eurocom will be working closely with students from all over the world, who have utilized their Eurocom laptop to accomplish great things, create case studies and profiles of their accomplishments to inspire the next generation of students.

"Students are achieving goals on their pathway to success every day with the help of Eurocom technology. Now we want to bring them to light." – Mark Charette, Eurocom Education Coordinator.

Here are just a few quotes from satisfied students involved in the Eurocom Education Program. Unlocking their potential with their Eurocom Mobile Workstations, these students are accomplishing tasks and exploring facets of life that they wouldn' be able to do otherwise.

"My Eurocom has enabled me to virtualize entire networks. Before putting them in production use. This is quite a big and heavy task that most laptops are not capable of doing. There aren't that many laptops with the massive upgradability as Eurocoms." – Daan du Pau – University Student in the Netherlands

"I'm an architecture student with a passion for film-making and rendering, and so far this machine has exceeded my expectations. I recently went on a school term to Rome and captured much footage during my time there, but my old laptop couldn't handle the 4k files that my camera recorded. The machine I bought [Sky X9] from the student program handled those files with no problem and allowed me to create this film in no time. The desktop CPU and GPU really helped with the workflow and rendering." – Leo –Architecture student of Waterloo in Canada

"In the fall of 2016, I will be a research assistant for a topic that involves heavy modeling in MatLab/Simulink of control systems (possibility also involving PSCAD, a power system simulation tool). This research will focus on improving the short-circuit modeling of renewable energy sources in order to better coordinate protection. The simulations are extremely complex and take days to perform with standard hardware. With my Eurocom, I can run the simulations we need much faster, making the process more efficient." – Vinayak – Electrical Engineering student of the University of Windsor in Canada

As students' progress through their years of study, they accomplish greater and greater things. To keep up with diverse and growing educational demands, they need adaptable, upgradable technology that enables them to achieve and surpass their goals. We want to hear what those goals and achievements are. We want to exhibit what students across the world can really do when technological constraints are removed from the equation.

Now that Eurocom has helped students with their hardware, we are ready to shine a light on their incredible achievements.