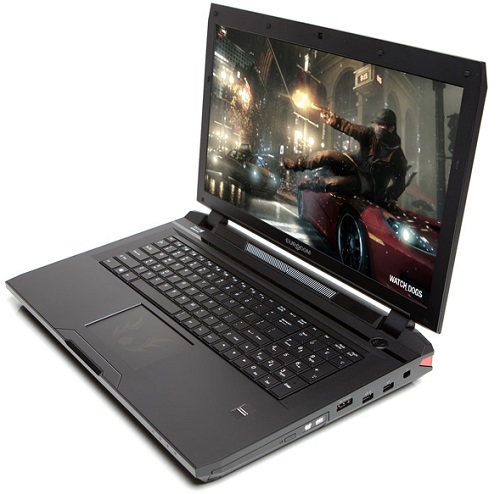 Aug 23, 2013

Eurocom offering Custom Display Calibration – for near perfect colour representation on Eurocom Mobile Workstations

Contact:
Braden Taylor
613-656-7961
btaylor@eurocom.com

Eurocom is offering near perfect display colour representation through Professional Colour Calibration service in the line of EUROCOM fully upgradeable Laptops and Mobile Workstations.

At the time of purchase, Eurocom notebooks can be customized based on Processor, GPU, RAM, Storage Drives, Keyboard Language, Wireless Card, Optical Drive, LCD Display and now Display Calibration.

"At Eurocom, choices and upgradeability are key to our customers, display calibration is simply an evolution in our product offerings and in our mission to offer our customers exactly what they want." explains Mark Bialic, Eurocom President.

Eurocom is offering display calibration services at the time of purchase. Professional display calibration by Eurocom ensures customers receive a system that emits perfectly true to life colours.

"Having a correctly calibrated monitor in front of you, whether you are a photographer, designer, digital artist or even a gamer is always recommended for maximum image accuracy" Mark Bialic, Eurocom President.

A correctly calibrated monitor is ideal for designers, digital content creators, photographers, architects, and anyone who requires their computer to display perfect colours.

When configuring new Eurocom systems, customers can choose the exact display they need, then have the display calibrated by a Eurocom Professional Technician, who then saves the profile on a CD or USB Drive depending on the customer's preferences. Saving the profile to an external storage device allows the customer to have a backup of the calibration profile.

About Eurocom:
Eurocom is a leading developer of long lifespan, fully upgradable notebooks, high performance mobile workstations and mobile servers since 1989. Eurocom has produced many firsts and continues to engineer solutions that inspire and enable individuals and companies to reach great possibilities. For more information on Eurocom please visit www.eurocom.com.